UNSEEN
'UNSEEN' is a collaboration between Unseen Art and photographer Andy Gotts MBE.

24 February - 10 March 2017

A collection of photographic portraits of Harrison Ford, Kate Winslet, Robert De Niro, Kate Moss, George Clooney, Brad Pitt, Vivienne Westwood, Samuel L. Jackson and many more...
Andy Gotts MBE is a photographer based in London and New York. He is most noted for his unique style of portraiture and his subjects from the disciplines of film, fashion and music.
Gotts was born in 1971. He grew up in Norfolk and by the age of nine had become completely absorbed by the world of film. The acquisition of a second hand MAMIYA RB67 camera sealed his love of the art form and his natural aptitude lead him to seek out ways to combine his twin passions.
Whilst studying photography at college in 1990 he met the actor, comedian and writer Stephen Fry, who, during a visit to speak at the college, agreed to spare Gotts 90 seconds to take his photo.
Fry's notorious awkwardness and dislike of being photographed was dispelled when he viewed the resulting images and his affection for both the photographs and photographer led him to introduce Gotts to many friends in the industry and so the Unseen project was born. It has carried on in the same way ever since and all the images in the collection have been acquired through recommendation from previous subjects.
Andy Gotts is a former president of the British Institute of Professional Photographers and recipient of the prestigious Fox Talbot Award.
In 2012 Gotts was appointed an MBE by Her Majesty Queen Elizabeth II and is one of very few photographers to have been recognised by the Queen.
Gotts' recent work has included the official photography for the Monty Python Reunion and a project entitled "iCons" for the Elton John Aids Foundation.
A selection of his works are held in the permanent collection of The National Portrait Gallery, London.
UNSEEN installation view
Andy Gotts
photographic portraits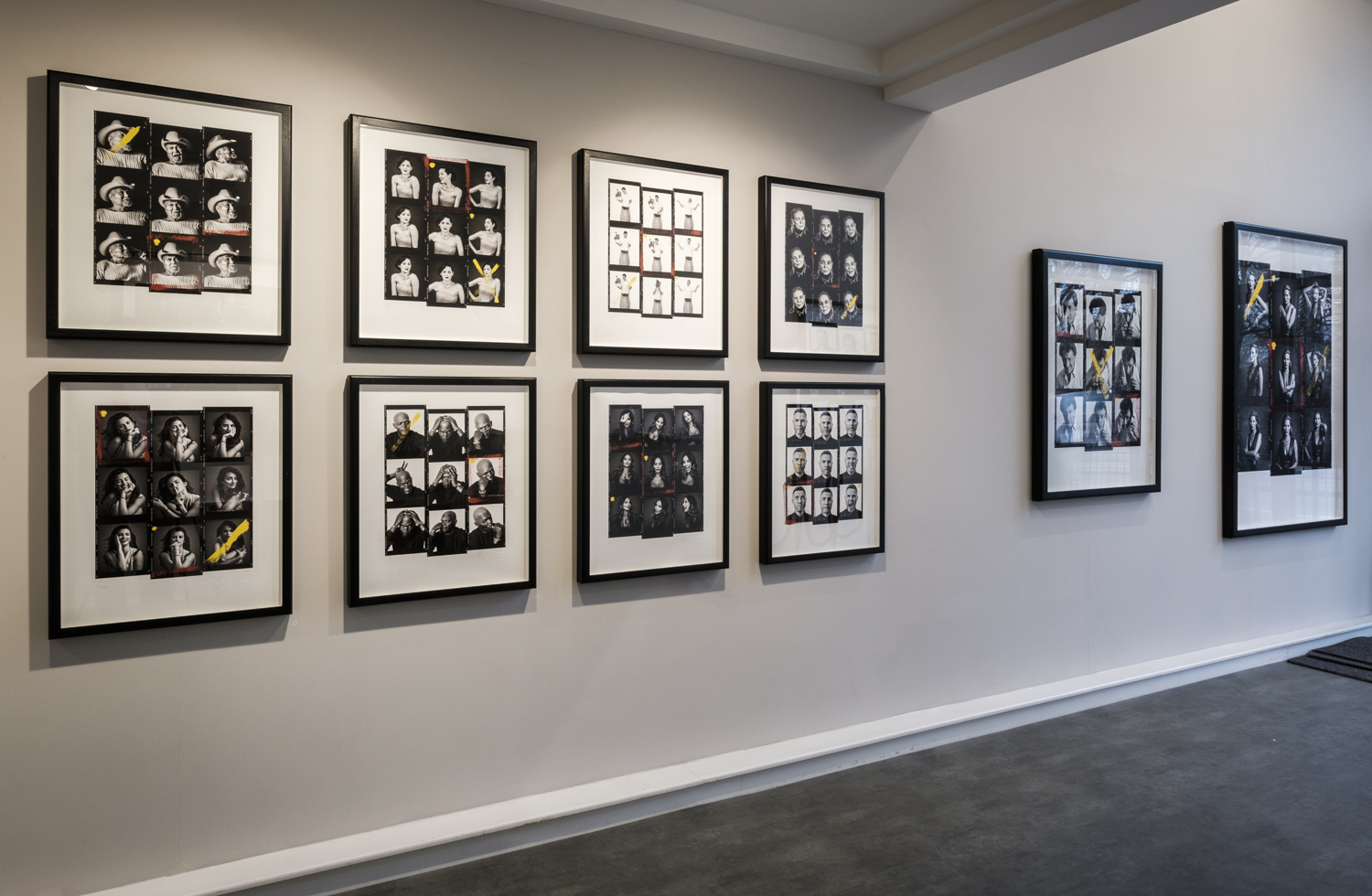 UNSEEN installation view
Andy Gotts
photographic portraits
UNSEEN installation view
Andy Gotts
photographic portraits
UNSEEN installation view
Andy Gotts
photographic portraits
UNSEEN installation view
Andy Gotts
photographic portraits